Why do I want to talk about contractors today?  Because contractors can make your project easy or tough.  A competent contractor can help you sleep well at night when your home is torn apart or an incompetent one can add to your frustrations.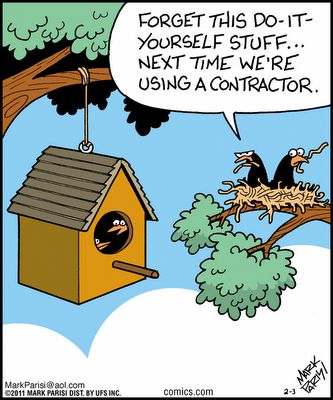 The contractor, should you choose to use one, should be the anchor of the project.  The contractor should schedule your subs, make sure codes are followed and, in general, make sure your project turns out just the way you imagined it or better.  Remember your contractor is the one who is responsible to keep your job progressing, to start and finish on time, and to try to help you stay in budget.
Before you choose a contractor it is imperative that you decide what results you want.  
Make lists, clip pictures, work with a designer, find a way to communicate exactly what you want so there are no misunderstandings.  You may spend a little money on a designer at this stage, but it will save you headache and money later, I promise. Remember that most of the dream rooms you have seen on HGTV, Houzz and/or Pinterest were designed by an Interior Designer and they may include custom pieces made just for that homeowner.
Getting started:   
Get 2 – 3 bids.

Give prospective contractors all the information you have gathered on your project before he/she works up a budget for you.  A contractor cannot provide you a champagne remodel on a beer budget, so please don't ask them to.  Some will give you pie in the sky budgets, but it is your job to make sure the budget allowances are realistic.  If it sounds too good to be true, it likely is.  Be upfront with what you want.  You may have to spend a little more than originally planned or hold off on your project until you have saved enough to cover the expenses, but that is better than starting a project and being hit with unexpected expenses midstream.

Double check the bids – One way to double check a bid is to compare allowances given with real world expenses.  Take the window allowance to the window store and ask, What can I get for this allowance? Take the countertop or cabinet budget amount to your local cabinet shop and ask what can be done for the budget allowed.   Once you have double checked 3 – 4 budget numbers you will know whether the budget provided by your contractor is realistic.  Note: Make an appointment to review bids with local shops and be willing to pay for their time. If lite information is what you need, consider emailing the information to the selected shop so they can work on your questions at their convenience.  

Remember you can shop for your finishes anywhere you want. You do not have to stick to the list of suppliers your builder gives you.  Good design should not be limited to a few specific shops.  Pick the lighting store with a selection that makes you smile. Work with a cabinet maker that understands how you cook and of course use the best tile resource in town.  I could write pages on why to shop at Tile Sensations vs the big box stores, but that discussion on quality and service is best kept for another day.
If you don't have time for all this, get a designer involved. A designer can do this legwork for you and I promise all this planning will help your project run smoother.
Now that you have bids from a few contractors and you've checked up on the allowances suggested, how do you choose one?
Do you like him/her? This is someone you will spend a lot of time with, so let's hope you like them. Listen to your gut.  

Get references you can check. Find out if you can visit the previous jobsite. If so ask lots of questions about the project.  Go prepared with a list of questions so you don't forget to ask something you really wanted to know.

Are the budgets in your bid realistic?  If not, toss out the bid, it will only end in frustration.  If you really liked the person ask them how they managed to be so far below the other bids?

When can the project start and what would the projected finish date be?

Have they ever worked on a project similar to yours?  

 ***IMPORTANT***

 Be sure the contractor you have selected is up to the task. If you choose a spec home builder for a custom project you may end up regretting that choice.  Their expertise may not be enough for your project, you may not want to be their guinea pig.  On the other hand, if they are upfront about being on a learning curve, it might turn out well.  Oh the stories we could tell . . .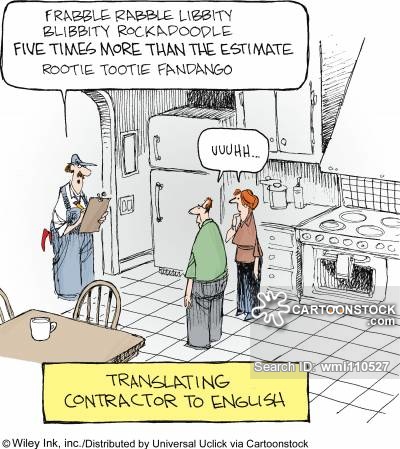 Lastly know how to not be bullied by a contractor:  Yes, contractors often bully their clients. Remember, the contractor is trying to stay on schedule and sometimes they will push you for decisions just to stay on schedule; but you have the final say, no matter how hard you are being pushed.  You determine where your money is best spent.  Don't always fall for the "we always do it this way" statement.  Changes in products and technology may make the "way we always do it" the wrong way.
Have most of your decisions made upfront.

Get a timeline for choices from your contractor. Knowing when your decisions need to be completed will help the entire project stay on schedule.  There is nothing worse than a call from your contractor asking for your lighting choices and you haven't given it a moment of thought.

Hire a designer. A designer can be the middleman on a project. A designer can communicate with the contractors in "contractor speak" and find out what is really motivating their schedule.

Watch out for mistakes the contractor wants you to absorb. If he ordered the wrong baseboard, for example, and asks you to compromise and take it, find out what discount you will receive if you do compromise. If it isn't enough, insist on the original choice.
All that being said a good contractor is priceless. He/she will watch your wallet, try to keep you on schedule and bring in trustworthy subs.  So take your time when picking one and if you would like a little help with the process, just call. 
Jennifer – #tileanddesignaddict