Jennifer Bull Bailey (aka Neil) – owner, designer, speaker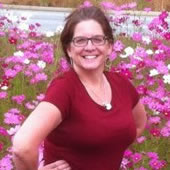 Jennifer is the hands-on owner of Tile Sensations, Knoxville's source for all things tile. With over 25 years' experience in the tile Industry, Jennifer brings her unique view of design from living and traveling within the US and abroad.  While Tile Sensations primarily serves clients in the Knoxville area, Jennifer's projects include residential & commercial jobs from Maine to Florida to California.  This is partially because Jennifer knows how to market her business, but also because she finds friends everywhere she goes.
Staying busy is not a problem for Jennifer.  In addition to running a small business, Jennifer dabbles in vintage goods and speaking engagements somehow maintains a social life, and stays active in her community.  She volunteers for the Haiti Outreach Program, is a member of St Martha's Guild, and sings with the 9a Choir at Sacred Heart Cathedral and the Heritage Choir at Ebenezer United Methodist Church. Life is Good!
Katie Passarello – showroom manager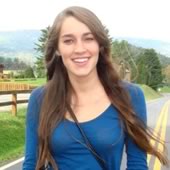 As the official master package tracker, Katie either knows or will find out, answers to all your order questions.  This girl dots her i's and crosses her t's, but don't let that fool you: she's got an eye for color and a great sense of style to boot!  She's also a great listener and really cares about each customer's order.  Katie doesn't have a lot of free time, but what time she has, she prefers to spend with her friends.  Don't be surprised if you spot Katie, with her new husband Andrew at a concert or festival, as music is her long-time, not-so-secret love.  Trendy yet individual, Katie keeps our staff on top of the ball, while inspiring everyone to look at things with a new perspective, both in design and in life.
Whitney Wolff – designer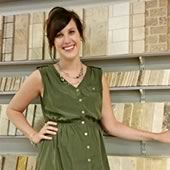 Whitney is a rising star with a lot to offer!  She graduated summa cum laude, was a Student of Merit at Pellissippi in 2014, and graduated from ETSU with a Bachelor's Degree in Interior Design.  Native to Wisconsin, she is a Packers fan and loves cheese (naturally)!  She has a soft spot for giraffes (or really, any animal) enjoys photography, painting, and fishing, but absolutely hates shoe shopping!  Whitney's bubbly laugh invites laughter in return. Current on all the trends, if you're looking for a fresh take on tile, interior design, or what's up-and-coming, Whitney is your girl!
Chris Whisman – warehouse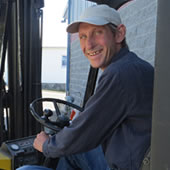 Chris is Tile Sensations' Lord of the Lift Truck and is always the first person to see a client's order off the pallet. He may work behind the scenes, but work he does; Chris loads, unloads, counts, sorts, checks, and double checks every order coming in or going out of Tile Sensations' warehouse. He likes to listen to country music, but loves watching The Price is Right! Talk to Chris if you ever need a good laugh, as he is always full of jokes and is usually up on the latest news stories. He will brighten your day with his perpetually good mood, and always lends a helping hand when you need that particular sample off the very top shelf!