Have you ever visited a friends home and marveled at how put together their space is? How do they find time to update? Where do they get their ideas?? Why doesn't my space feel so put together??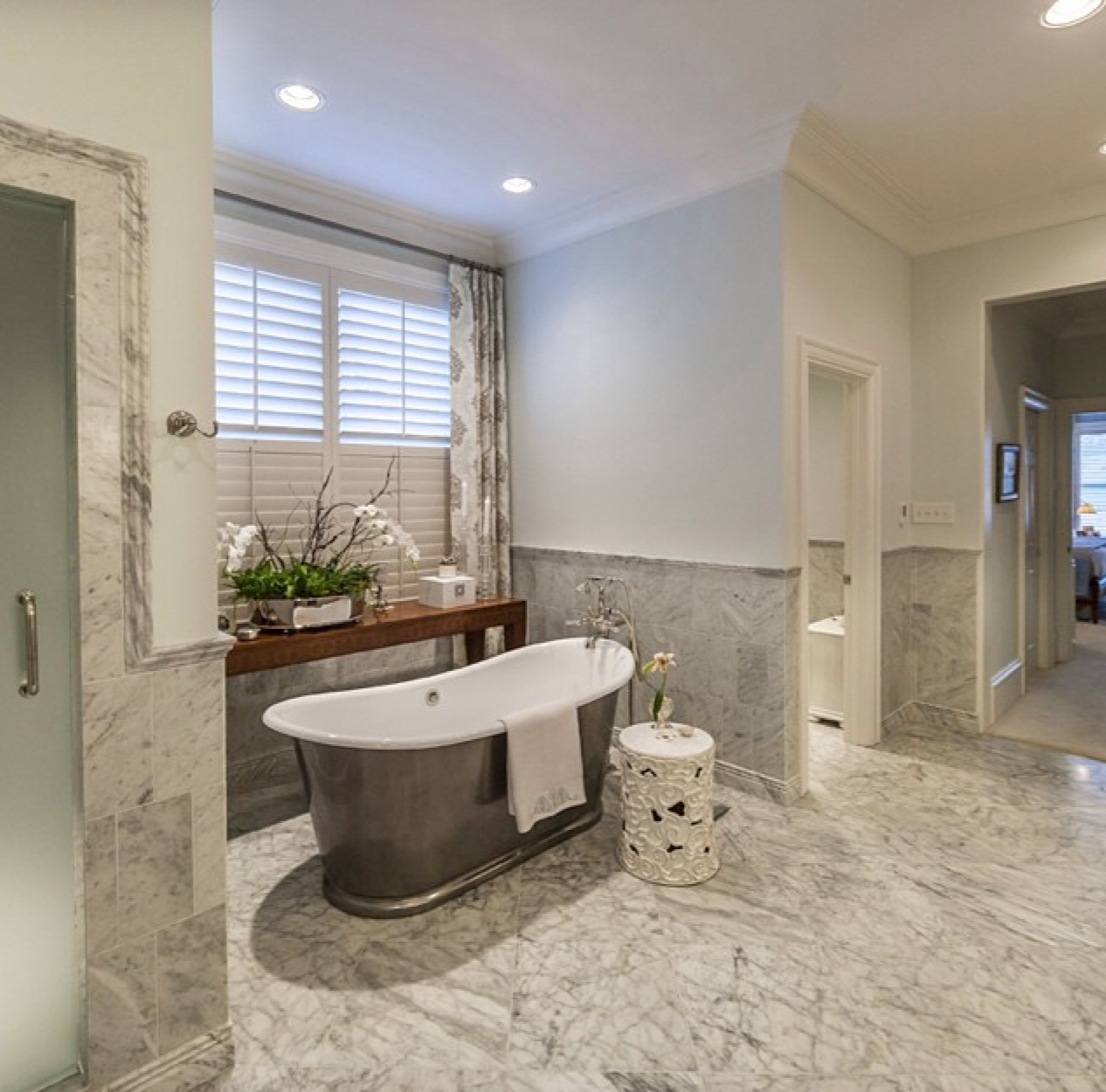 Believe me, I feel this way too. Sometimes I think of my home as a version of "the plumber with a leaky faucet" always finding time to work on others projects, then neglecting my own. While I LOVE LOVE LOVE most of the spaces in my home, there are definitely a few neglected areas.
Right now I have major bathroom envy. One of the bathrooms in my home has been neglected. It is tiny and accessed from a seldom used bedroom, honestly I forget its even there sometimes. I forget until I have guests coming or when I see a finished bathroom that is perfectly designed. So after visiting a friend who just did a complete gut and remodel on her home I am back to having Bathroom Envy.
Do you have Bathroom Envy? Is your envy mild? Will some cute wallpaper and a new shower curtain do the trick? Or maybe it is time to change out the fixtures for more modern pieces? Or are you completely green with envy and only a complete gut job will satisfy you? Make that first decision, then jump in.
Your next step is to do visual research. You could start on our Pinterest page, we have all sorts of Bathroom pictures saved and sorted by style.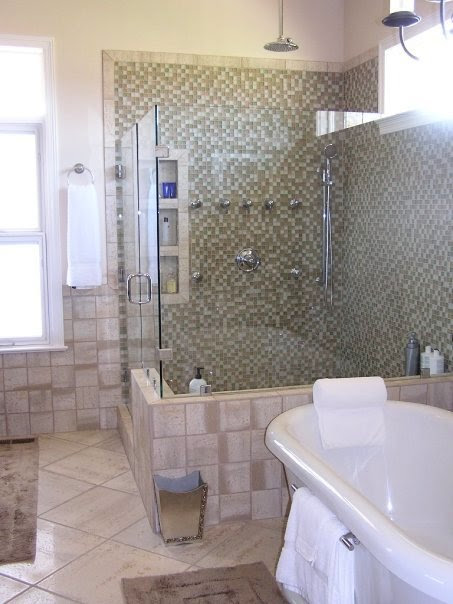 https://www.pinterest.com/tilesensations/ You will quickly eliminate ideas you do not care for, sometimes I see a picture of a complete room and say to myself "what were they thinking?!" The nice thing about eliminating styles is that with each, "I don't like that" comment, you are getting closer to a style that will fit your home and personality. As you are looking at pictures ask yourself a few questions. Do I like it? Do
I LOVE it? Would this style fit in my home? Save the ones you love AND would work in your home then think about the project again. Are you feeling inspired or overwhelmed? If the answer is overwhelmed maybe you should consider a little design help. If the answer is inspired, it's time for a shopping trip!
Whether you decide to tackle your project alone or decide to get design help be certain to choose 1st quality products and services. While I understand you need to be mindful of your budget, do not scrimp. Be frugal, complete what leg work you can, but don't settle for products that don't make you smile or don't have staying power. There is nothing worse in my world that feeling that I compromised on something I should not have comprised on, how I wish I had not settled. If necessary divide your project into stages so you can budget in just the perfect lighting or that dream mosaic.
Remember really good design takes thoughtful decisions and the investment of a little time.
Jennifer – Tile and Design Addict