Once upon a time the woman of the house made the majority of the design decisions.  The husband wanted his "little woman" to be happy, so he left the home design decisions in her hands.  But boy have times changed!  In today's world guys tell us what they want and it is more than a comfy recliner.  They speak up and they have great design ideas!
In fact, more and more of our clients are foregoing the large master bath and spoiling themselves with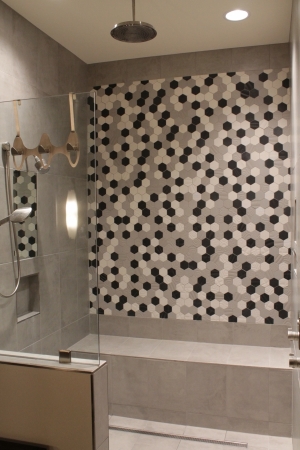 separate his and her bathrooms.  Sometimes they share the shower, but more often than not they are two separate rooms, allowing two distinct design styles.  This allows everyone's needs to be met.  Often in "His Bathroom" there will be a steam shower, lots of body jets and an elongated commode.  In "Her Bathroom" you may  find a soaking tub, make up table and great jewelry storage.  Close attention to the details in each room allow our clients to utilize their space to meet their specific needs.
           →  Note, if you look closely at the picture on the right, there is a shaving mirror on the left wall of Alan's shower.  It looks like a cubby in the picture, but the mosaic you are seeing is a reflection of the feature wall in his mirror.

Guys also make their opinion clear regarding the areas in their homes they use  for fun and relaxation.  We are redesigning "Rec Rooms" into "Play Rooms for Big Kids".  They often include steam rooms, second kitchens, theater rooms and pool tables, with the big screen nearby . Our clients want to spend more time at home and they want their friends to be comfortable when watching the their favorite team!
← The steam shower pictured on the left has room for all the guys after 18 holes.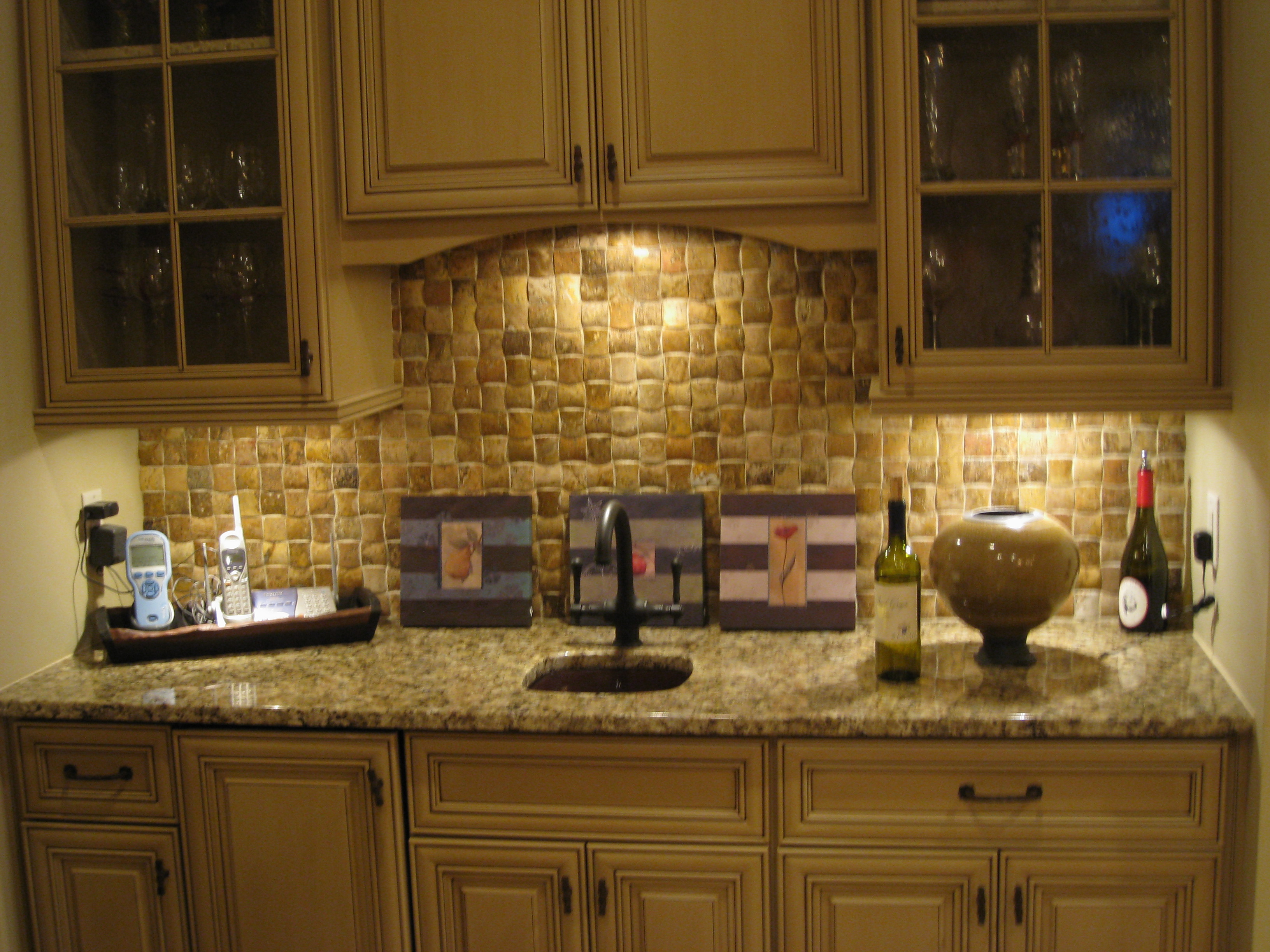 No Man's home is complete without a wet bar ready for spontaneous entertaining. Many wet bars include ice makers, wine fridge's, microwaves and so much more!  The possibilities are endless! The questions to ask yourself when planning a wet bar is to include: How many types of beverages do I plan to serve here? Is there room for a keg? How important is a chilled glass for your beer? Is there plenty of storage for each type of glassware needed?  We don't recommend adding a wet bar unless you have thought through the answers to these questions and more.  If you have to run back and forth to the kitchen for the things you need, your money might be better spent elsewhere.
Check out this wet bar we have designed and are excited to see come to life in Greg's playroom!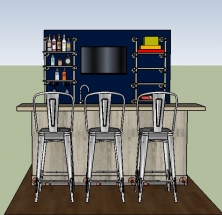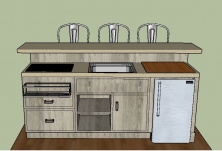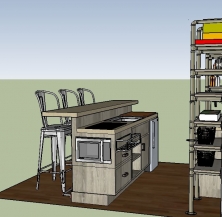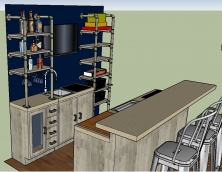 If you are thinking about designing a "Man-Space",  I would love to help!  Obviously I am not a man, but I do think logically about these things 🙂
Happy Fathers Day!
Jennifer – #tileanddesignaddict